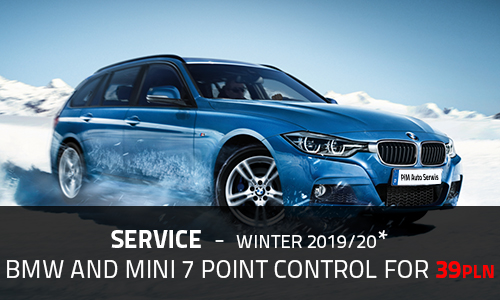 The control includes:
- suspension,
- brakes,
- lighting,
- wiper condition,
- electronics,
- battery charge level,
- liquids and engine components.
If you make an appointment after the check, the Customer is entitled to a 10% discount on the initial cost estimate.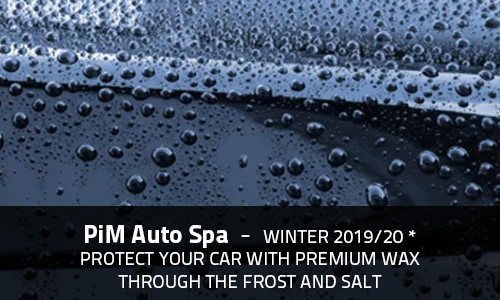 The package includes:
- complete vehicle washing and interior cleaning;
- premium wax.
Car breakdown:
- Small 159 PLN (e.g. BMW 1 Series)
- Medium PLN 189 (e.g. BMW Series 3, 5)
- Large 229 PLN (e.g. BMW X3, X5)
In addition, the price is PLN 10 an invisible wiper for better water and snow removal.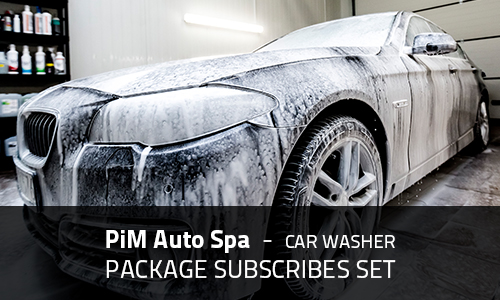 Subscriptions at special prices:
- 5 sets: 80 PLN / item (Subscription cost: 400 PLN)
- 10 sets: 70 PLN / item (Subscription cost: 700 PLN)
- 15 sets: 55 PLN / item (Subscription cost: 825 PLN)
Subscription entitles you to book / redeem overnight.
The set includes: washing the vehicle, cleaning the interior.
The subscription can be purchased on the website or via the BUY ONLINE.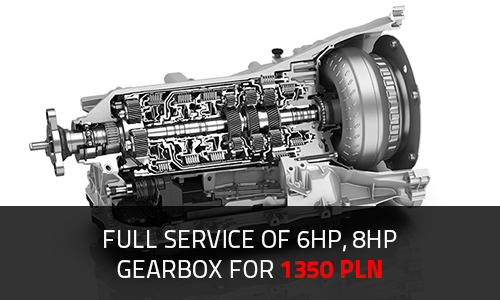 The service applies to ZF boxes - it includes a filter with a bowl, new mounting screws, oil, grommet for electronic plug, replacement and adaptation. All parts on ZF components.
---
* Promotions run from November 1 to December 21, 2019. The number of places is limited.
PiM Auto Serwis reserves the right to terminate the promotion earlier.