Clean car is a source of pride for his owner and increases the comfort of driving. To be sure that the vehicle will be thoroughly washed, it is worth taking advantage of the offer of a manual car wash, which will take care of comprehensive cleaning of its external and internal surface.

Our manual car wash is located on the service. We invite you to familiarize yourself with the offer, which includes, among others:
• manual cleaning and maintenance of car bodies, scooters, motorcycles,
• manual waxing of cars to protect varnish,
• washing velor upholstery,
• cleaning leather upholstery,
• manual and mechanical polishing, as well as repair of scratches and minor paint damage,
• cleaning and maintenance of convertible roofs,
• cleaning of aluminum wheels,
• polishing car headlights,
• maintenance of gaskets in vehicles,
• car preparation for sale (mini car detailing),
• removing unpleasant odors from the car.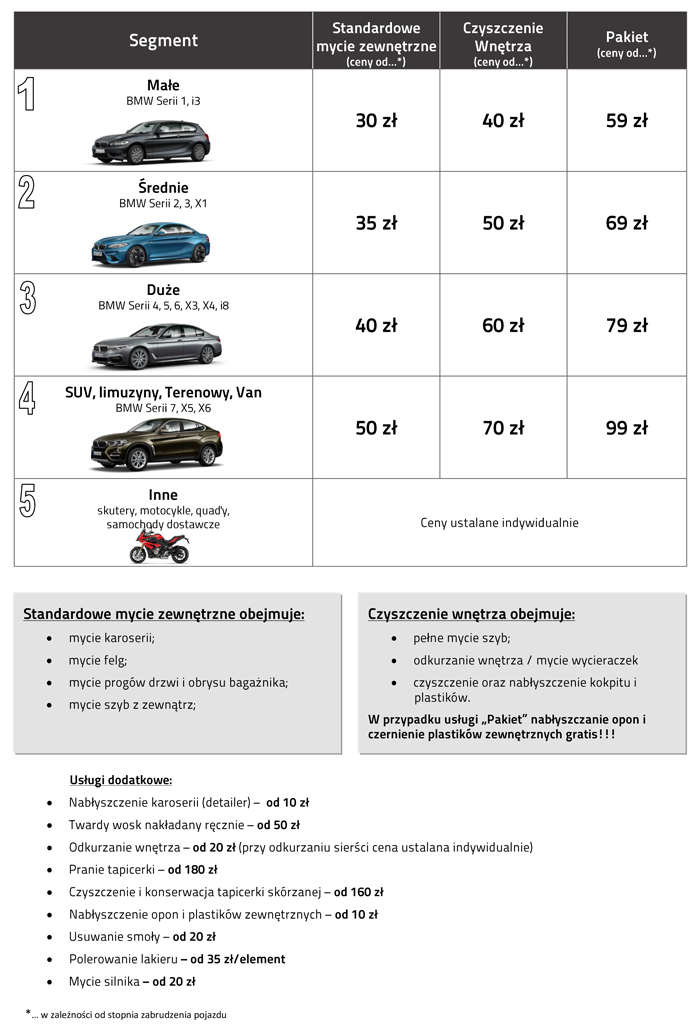 In the case of heavy soiling of the vehicle, cleaning is billed from the actual working time (cleaning time 80 PLN/hour).